TPRO Sony 50ES - 9000ES Remote Control Upgrade Page

TPRO Main / Pronto CCF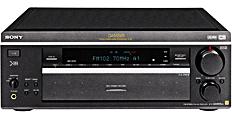 UPDATED 10-18-99
Here's my story. I purchased my 50ES Oct 1998 and immediately was very unhappy with the RM-TP501 remote. Poorly lit, glossy screen, and was not a "learning" type.
I wrote to Sony (address given below) in November 1998. I received a letter and a phone call. At that time, they weren't admitting to anything wrong, but offered to send me the remote from the 30ES for free; model #RMLJ301. I received it within 10 days. The 30ES remote is not a touchscreen but was very easy to use and has a backlit LCD display. A flip open door allows access to many more keys. About the only thing the 30ES remote would not do is most of the two way part used when setting levels and EQ.. (I wish I could of purchased the 50ES with the 30ES remote and put the saved money towards my purchase of a Pronto).
-pic of the 30ES remote: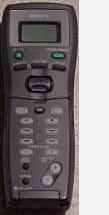 About 6 months later, Sony offered an upgrade program:
1. RM Upgrade Kit Part#T99860652
2. Lithium Battery CR2032 (Replace Batt Back)
3. 4 Pack AA (Replace AA Batteries)
4. Remote Instructions Supplement (Changes)
Sony Service Center
Phone: 800-222-SONY
Or try: www.sel.sony.com and do a search on "Service Center".
Or write to:
Sony Direct Response Center
12451 Gateway Blvd.
Fort Myers, FL 33913
I did not send mine in because my dealer said he would get me a new replacement remote from the 555ES model when available. I've heard that if one sent their remote in for upgrade between April 1 - June 30, 99', that Sony placed them on a list for eventual replacement....AND that some have been contacted and have received new remotes with a copy of Avia for their troubles.
On Oct. 4, 1999, my dealer came through with a new RM-TP502 model remote (I sent him my original one).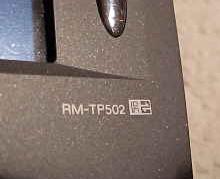 A. Is the backlight brighter....yes; but my Pronto puts it to shame. The Sony's LCD surface is still very glossy.
B. Does it draw any less current.....no. It still draws 140ma with backlight on at 6 volts. What Sony did to conserve battery life is to shorten the backlight auto-off timer.
C. Does it do anything additional.....well, it seems to have a longer IR list for other device control.
Thanks to all of you that emailed me showing appreciation for my effort to "get us through" until Sony finally offered us RM-TP501 owners a fix. I was the one whom substituted 3.6v AA batteries that brightened the backlight somewhat to a more useful level.......but it really ate those expensive Tadiran dual cell AA's.
Pronto.....click here for my Pronto CCF file page
counter reset 9-12-99 at 1960