Yvonne's Greenhouse
Peak Season

Spring 1998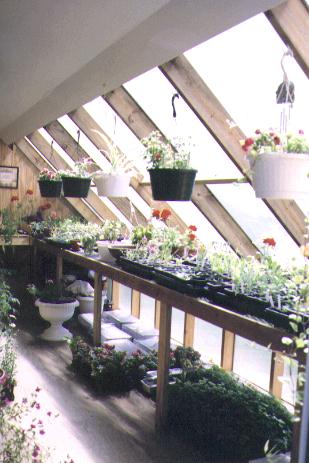 This was my first Spring operating the greenhouse. I had six flats of seeds
germinating on the floor while the benches and floor were full of plants ready
to be planted outside in the landscape.
---
February 1999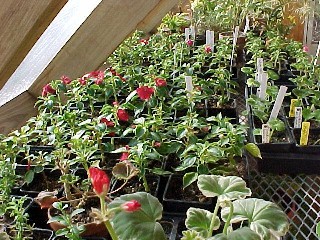 We had a beautiful sunny day today. The outdoor temperature was in the
upper 20's. The sunshine warmed the greenhouse up into the 80's! The
Impatiens were started from cuttings in the fall before our first frost. The flat
of Geraniums were started from seed last November.
---
February 2001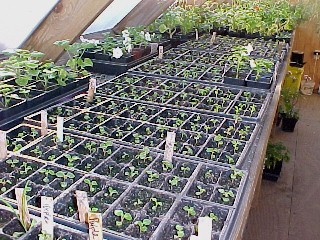 Seedlings
---
Last updated 1-27-2002
Back to Main